Owning a House Vs Living on Rent: The Better Long-term Option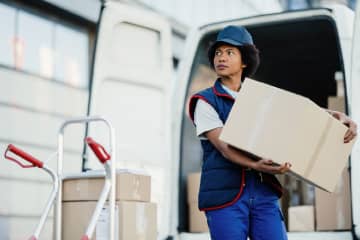 No doubt in today's modern life, everyone wants to be successful which means searching for new opportunities, shifting to new places, and adjusting to many changes. While planning about which location to move, you should also decide whether you are moving for long-term, short-term, or shifting to the new location permanently; it's also crucial to decide whether you want to rent out a home or buy one. But, making this decision can be very confusing as it's a big decision which depends on your future plans.
Whether you want to buy or rent will mainly depend on your budget, lifestyle, etc. If you are financially stable, then you must go for buying your dream home to have a stress-free life from monthly rent. But, if you are shifting for work-related purposes or recently married, then renting would be the better option so that you can save enough money to buy your own house in the future. 
We completely agree that buying or renting a home is not as easy as it sounds since you will have to do lots of research and pre-planning to make a decision as per your convenience. That's why we are going to discuss some of the advantages and drawbacks which will help you make the final decision for a long-term plan. 
Option 1: Owning a home
When you purchase a home, you provide your beloved ones a safe space; and, returning to your own place brings give you a sense of belonging and comfort. If you are likely to live in the city for long-term or deciding to reside there permanently, it's a right decision to buy a house.
Owning your dream abode has become quite more relaxed in last few years with the availability of secure finance options provided by banks and lots of Government schemes which help you to buy your desired home instead of waiting till the age of 50 to save money before buying.
Nowadays, you can buy your desired home at the age of 30 and be a delighted owner; all you need to do is be careful at the time of selecting a home loan provider. As they can offer you relief in managing your home loan repayment by providing you EMI which must suit your present as well as future income outlines if you are not having required money at that time.
If your home is big enough for your family, then you can allow some renters to get a good source of income which you can use to pay your loan if, or you can also sell the house at a higher price as the property value increases every time. Homeownership might seem like a dream come true as you will not have to face anymore landlord restrictions.
Advantages:
May build equity and credit.

No landlord rules and regulations.

More safety.

Tax saving benefits.

Can improve and decorate your home as per your choice.

Property value will increase in coming years which can give you a good profit.

Fixed EMI payments per month, which don't vary like monthly rent.
Drawbacks:
Requires a lot of money and paperwork.

Responsible for maintenance and renovations on time.

Less flexibility to move to a new place immediately.
Option 2: Renting a home
The most significant misunderstanding people have about renting a home is they are wasting their money every month without any benefit; but the fact is, you are getting many profits directly and indirectly after renting a home. The most important advantage is that you will not have to pay any extra cost or waste time looking for labour in case any repairs or maintenance needs to be done, as your landlords will take care of all the maintenance required at your home.
Changing a house is much easier for renters as compared to homeowners as you will not have to find someone to take over the tenancy or find a buyer who can purchase your property if you want to move to any new city. These are the responsibility of your landlord and you can relocate quickly to your new destination. 
While buying a home, you will have to spend a good amount of money; but while renting a home, you will not have to make huge payments. If you are relocating to a new city and having an unstable job situation, renting can be a great and safe option for you as you have a complete sense of what are the best and worst things of that place, and you can again move to the next destination without any hassle. 
Advantages:
Fewer upfront costs and paperwork.

No need to worry about maintenance and repairs.

No need to fear declining home or property values.

No property tax bills.

Insurance costs are lower for tenants.
Drawbacks:
The landlord can raise monthly rent or sell the property anytime.

No tax benefits.

No guarantee that your lease will be renewed once expired.

Lots of rules and regulations made by your house owner.
We have seen many people getting confused while moving to a new place whether they should rent or buy a home which can help them in future also to have a stress-free time with their family in their new abode. Use the above-mentioned advantages and disadvantages of owning a home as well as renting, and keep in mind your financial situation and future plans while making the decision. Remember to do a complete verification in both the scenarios to be safe from any future difficulties.