What's the Best Strategy for Loading & Unloading Quickly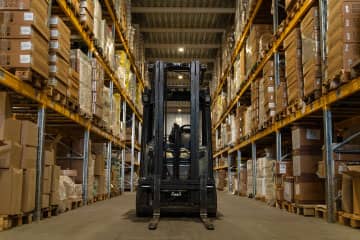 Loading and unloading during the move is the most hectic task as there are many chances of serious injuries during the process. Once you are done with all packing tasks then it comes to the challenge of loading and unloading.
You need to choose the right moving truck and take some precautions to avoid physical injuries. You may have heavy furniture or electronic appliances which you can't move on your own, in those cases you may need heavy goods moving equipment to make your work easier.
Make sure you pack all the things properly to place the moving boxes in the truck properly, also you can avoid moving the boxes back and forth on moving day. 
The entire process of loading and unloading is very lengthy and time-consuming, so most of us look for options to make it quick and save some time. In order to make quick-moving, we need to follow some loading and unloading tips.
Tips for Loading & Unloading Goods Moving Truck
Tip 1: Pick the Right Truck
First thing that you need to consider before loading is to pick the right size truck. It will help you to load your things easily, if you choose a bigger or smaller size than you required it will mess up the loading process.
Tip 2: Get Some Helping Hands
To speed up the process get help from your friends or relatives. Keep 2 helpers in the truck who will arrange the boxes and others for carrying them along with you. This will help you with quick loading and unloading.
Tip 3: Follow Some Safety Rules
Warm up your body before you start loading and unloading, and do some stretches to avoid sudden muscle cramps. Concentrate on carrying and lifting strategies to avoid back knee, and ankle sprains and strains. As this process is risky for your physical health you must be more conscious and careful. If you are concerned about physical injuries just hire professional packers and movers for your loading and unloading needs.
Tip 4: Start with Heavier Things
Always opt to load the heavier items first, such as kitchen appliances like stove, refrigerator, washing machine, dishwasher, etc. heaviest packed boxes should be placed at the bottom. Place the kitchen appliances in an upfront position for safe transportation.
Tip 5: Load Heavy furniture at the End
You may get a little confused about loading heavy furniture in the end, as we discussed that heavier items should be placed at the bottom in the previous point. But you hear right, large furniture should be loaded in the end, as all heavy furniture should be disassembled into small parts. Fix a particular place for that heavy furniture and fill the remaining part of the truck with all other things. Remember that the nightstands, cupboards, and all other furniture that has drawers should be placed against the walls of the truck to ensure that they are not getting opened during transit.
Pro tip: Take a picture or record video while disassembling all furniture which helps you to reassemble correctly. Also secure all screws in the ziplock bag.
Tip 6: Place light things on Top
Finally load all the lightweight items like clothing, linens, footwear, etc. Also, use these things to fill out the leftover places between the boxes which also give a cushioning effect.
Tip 7: Start Offloading from the Top
Initially, unload the boxes which are loaded last like lighter boxes. This will lead to a quick and damage-free process of unloading.
Tip 8: Use Best Equipment for Loading and Unloading
There is some specialized loading and unloading equipment that helps you to fasten the moving process. You need to buy or rent some equipment like:
Forklifts

- used to handle heavy-weight items. Come with 2 forks to handle the boxes

Hand trucks

- L-shaped metallic frame with 2 wheels which ease the transportation.

Panel movers

- These are skid resistant used to carry partition panels, bed frames, etc;

Pallet jacks

- These are like small trucks used to carry goods for short distances also used in warehouses for transportation.

Furniture sliders

- These are used for damage-free transportation while loading and unloading heavy-weight furniture.

Liftgate

- It is attached to the backside of the truck, which helps you to load and unload from the truck.

Ramp

- It acts as a bridge from the ground to the truck where we can carry goods into trucks through forklifts or dollies.

Side loader

- These side loaders just work as forklifts but here forks will be placed on the side. Especially used for lifting bulk materials.
If you follow the above-mentioned tips and use the special loading and unloading equipment you can make your moving process more reliable and quick. But if you lack time to plan all these things just opt to hire the trusted packers and movers, they will completely take care of loading and unloading tasks in a professional way. You can also be free from fear of your physical injuries and can experience a much easier moving process.