What to Look for When Choosing Best Storage Facilities?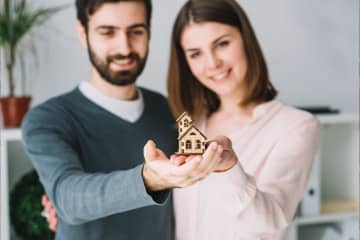 Whether you are moving to a new city or you may have some things which you can't keep with you, or you may want to store your business things, it's clear that you need some storage facility. Here comes the main challenge of choosing the best storage and warehousing services. Initially, you need to consider some factors like how much quantity you are going to store? What kind of things do you want to store? How long are you going to store? Finding the answers to all these questions will clarify your storage needs further.
How to Choose a Storage Facility?
#1 Be Specific on what you are storing - Storage facilities are available in many ranges and designs as per the things which you are going to store. Prepare an inventory of things that you are going to store in the warehouse. They may include:
Moving boxes

Antiques & heirlooms

Appliances

Automobiles

Electronics

Expensive furniture
Once you get clear on what you are going to store, you can easily select which kind of storage facility you need from your moving and storage company. 
#2 Look for climate-controlled storage - Climate controlled storage unit is a special storage facility that keeps room temperature in certain specified parameters which control humidity. In traditional storage units, the temperature may vary depending upon the floor of the unit, sometimes the temperature may be too high or too low, so these temperature-controlled units will help to maintain a normal room temperature just like at home. These special storage units are especially helpful for some antique furniture that may get cracks in a dry climate and in humid climates they may mold and mildew. So climate-controlled storage will help you to keep them safe to store while shifting.
#3 Look for the right size - Sometimes we tend to pay for large storage units for a little number of things. So, in order to avoid that misconception, go through all the things & boxes which you are going to store, and choose the appropriate storage unit you'll need.
#4 Verify security facilities - None of us want our things stolen or damaged. So there are some professional packers and movers companies that offer some safety measures to protect our belongings. However not all security facilities are provided by every company, so make sure you check whether the storage place is covered with security fencing, individual security locks, limited access, 24/7 security guard protection, and 24/7 security camera surveillance.
#5 Insurance for stored goods - While getting quotes from your moving and storage companies make sure they are offering qualified insurance coverage to your goods.
 How much security you need for your goods depends upon the worth and how much they are valued to you, so it is definitely worthwhile to check with the security facilities of the company before signing with them.
#6 Check for 24/7 access to storage - Not every storage company offers 24/7 access to the goods whenever needed. Some may offer some specific timing to access your storage units. So, if there is any chance of you needing access at odd timings it's better to choose a company that offers 24- hour accessibility. 
#7 Check payment policy thoroughly - It sounds like a very minute thing to consider but, go through each and every point of payment policy before you sign. Some companies refuse to hand over your goods if you make any late payments. they keep your goods for auction if you can't pay back what they demand. So in order to avoid these kinds of issues go through everything in the agreement. Also, it is better to hire the most familiar and trusted packers and movers companies for your storage needs rather than hiring a random one.
Bonus Tips for Packing & Storage Facilities:
Here are some fundamental rules to always keep in mind while choosing storage facilities.

Leave some space between the storage boxes and walls of the unit, this will allow the air to circulate freely which prevents the possible growth of mould.

Make sure your largest things are loaded first.

Spread some sheets at the bottom for protection, before placing your goods. 

Always place the heavier boxes at the bottom and stack the boxes of identical or similar size boxes one on another.

Keep the boxes in such a way that the label of all boxes is visible to you when you enter the unit.

Place the packed boxes which are frequently needed near the entrance of the front door.

Do not forget to leave the passage in the middle way that will allow you easier access to your packed boxes.
While choosing the best storage facility the above-given tips help to ensure you choose the right storage choice. You may need storage facilities especially when you are moving out of your state or country. In order to find the perfect choice for your moving and storage facilities, get multiple quotes from top-rated moving companies and choose the one which is offering all the packing and moving facilities along with secure storage services. When you choose the packers and movers who offer all the needed services in one package will save you more than taking services from different companies. Finally, make sure that you find the most reputed and trusted storage partner.